Seminars
During the academic year, we sponsor a seminar on most Mondays at 4:00 PM, in the Lecture Hall (E501). We pride ourselves on presenting, at almost every seminar, an eminent scholar from around the country or around the globe.
Upcoming Seminars
SPECIAL DEPARTMENT SEMINAR
"Purinergic Regulation of Renal Na+ Excretion and Blood Pressure"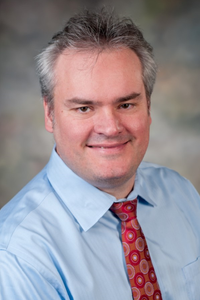 James D. Stockand, PhD
Hosted by:
Walter F. Boron, MD, PhD
July 16, 2018 4 p.m. - 5 p.m.
School of Medicine E501
---
4TH ANNUAL MATTHEW N. LEVY LECTURE
"Heart Failure: Two Inflammatory Tales"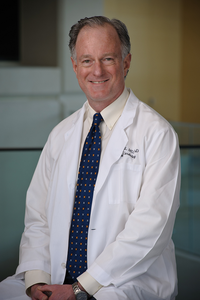 Joseph A. Hill, MD, PhD
Hosted by:
Walter F. Boron, MD, PhD
Sept. 7, 2018 1:30 p.m.
School of Medicine E501
---
DEPARTMENT SEMINAR
"Functional dynamics via high-power relaxation dispersion: Molecular recognition, hierarchy of motions, and allostery"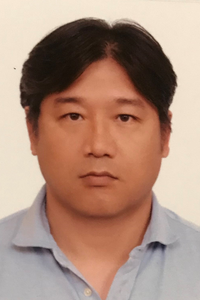 Donghan Lee, PhD
Hosted by:
Matthias Buck, MA, DPhil
Sept. 10, 2018 4 p.m. - 5 p.m.
School of Medicine E501
---
DEPARTMENT SEMINAR
"Organelle targeting of tail-anchored proteins"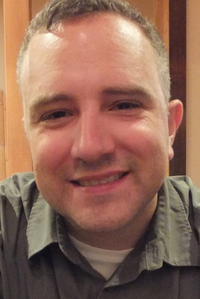 Cory Dunn, PhD
Hosted by:
Rajesh Ramachandran, PhD
Nov. 19, 2018 4 p.m. - 5 p.m.
School of Medicine E501
---
DEPARTMENT SEMINAR
"The retrotrapezoid nucleus: A site for chemoreceptors or just a relay for other pH sensors?"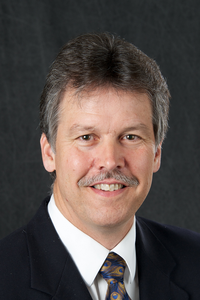 George B. Richerson, MD, PhD
Hosted by:
Walter F. Boron, MD, PhD
March 25, 2019 4 p.m. - 5 p.m.
School of Medicine E501
---
Past Seminars
SPECIAL DEPARTMENT SEMINAR
"Mechanisms of viral capsid assembly and genome packaging"
Xinghong Dai, PhD
May 1, 2018 4 p.m. - 5 p.m.
School of Medicine E501
---
DEPARTMENT SEMINAR
"POSTPONED UNTIL 12/17/2018: Physical Mechanisms of Cell Organization on Micron Length Scales"
Michael K. Rosen, PhD
Hosted by:
Michael Babinchak
April 30, 2018 4 p.m. - 5 p.m.
School of Medicine E501
---
DEPARTMENT SEMINAR
"POSTPONED TO A DATE TBD: Chemistry at the membrane: an unnatural approach in a natural setting"
Sharona Gordon, PhD
Hosted by:
Sudha Chakrapani, PhD
April 23, 2018 4 p.m. - 5 p.m.
School of Medicine E501
---
TECHNICAL TALK
"A mathematical physics and computer science framework for reproducible multiscale modelling in physiology"
Peter J. Hunter, MNZM, DPhil, ME, FIPENZ (Hon.), FRSNZ, FRS
Hosted by:
Walter F. Boron, MD, PhD
April 19, 2018 4 p.m.
School of Medicine E501
---
FRONTIERS IN BIOLOGICAL SCIENCES LECTURE
"Cardiac research at the Auckland Bioengineering Institute"
Peter J. Hunter, MNZM, DPhil, ME, FIPENZ (Hon.), FRSNZ, FRS
Hosted by:
Walter F. Boron, MD, PhD
April 18, 2018 4 p.m.
School of Medicine E501
---
SPECIAL DEPARTMENT SEMINAR
"Structure and Biology of NMDA receptors"
Hiro Furukawa, PhD
April 17, 2018 4 p.m. - 5 p.m.
School of Medicine E501
---
DEPARTMENT SEMINAR
"Huntingtin Misfolding and Membrane Interaction – Implications for Huntington's Disease"
Ralf Langen, PhD
Hosted by:
Witold K. Surewicz, PhD
April 16, 2018 4 p.m. - 5 p.m.
School of Medicine E501
---
DEPARTMENT SEMINAR
"Ribosome-Peptide Pas de Deux: Tunnel Vision"
Carol J. Deutsch, PhD
Hosted by:
Tingwei Mu, PhD
April 9, 2018 4 p.m.
School of Medicine E501
---
DEPARTMENT SEMINAR
"Bacterial Outer Membranes and Interactions with Membrane Proteins"
Wonpil Im, PhD
Hosted by:
Matthias Buck, MA, DPhil
April 2, 2018 4 p.m. - 5 p.m.
School of Medicine E501
---
6TH ANNUAL ULRICH HOPFER LECTURE
"Regulation of Aqp2 gene expression by vasopressin"
Mark A. Knepper, MD, PhD
Hosted by:
Walter F. Boron, MD, PhD
March 19, 2018 4 p.m.
School of Medicine E501
---
DEPARTMENT SEMINAR
"Biophysical Contributions to Glomerular Disease Initiation and Progression"
R. Tyler Miller, MD
Hosted by:
Walter F. Boron, MD, PhD
March 12, 2018 4 p.m. - 5 p.m.
School of Medicine E501
---
SPECIAL DEPARTMENT SEMINAR
"Structural studies of macromolecules using electron cryo-microscopy (cryo-EM)"
Jean-Paul Armache, PhD
March 8, 2018 4 p.m. - 5 p.m.
School of Medicine E501
---
DEPARTMENT SEMINAR
"To Be or Not To Be: The Triggering of Cell Death Signaling by Protein Oligomerization"
Tianmin Fu, PhD
March 5, 2018 4 p.m. - 5 p.m.
School of Medicine E501
---
DEPARTMENT SEMINAR
"Molecular mechanisms of NMDA receptor function and regulation"
Nami Tajima, PhD
Feb. 26, 2018 4 p.m. - 5 p.m.
School of Medicine E504
---
DEPARTMENT & CCMSB JOINT SPECIAL SEMINAR
"Lipid-Protein Interactions Through a 'Computational Microscope': Molecular Simulation Studies of Complex Biological Membranes"
Mark S. P. Sansom, DPhil
Hosted by:
Matthias Buck, MA, DPhil
Feb. 23, 2018 noon
School of Medicine E501
---
SPECIAL DEPARTMENT SEMINAR
"Trap and Flip": Conformational Snapshots and Mechanism of a Lipid Flippase"
Wei Mi, PhD
Feb. 15, 2018 4 p.m. - 5 p.m.
School of Medicine E501
---
DEPARTMENT SEMINAR
"Structural basis for selective antagonism of Nav channels and ABC transporters"
Jian Payandeh, PhD
Hosted by:
Soumili Chatterjee
Feb. 12, 2018 4 p.m. - 5 p.m.
School of Medicine E501
---
DEPARTMENT SEMINAR
"Properties and regulation of renal ammonia transport by Rh glycoproteins"
Nazih L. Nakhoul, PhD
Hosted by:
Walter F. Boron, MD, PhD
Jan. 29, 2018 4 p.m. - 5 p.m.
School of Medicine E501
---
DEPARTMENT SEMINAR
"The Molecular Physiology of store-operated CRAC channels"
Murali Prakriya, PhD
Hosted by:
Sudha Chakrapani, PhD
Jan. 22, 2018 4 p.m. - 5 p.m.
School of Medicine E501
---
Archived Seminars
11/20/2017 Mark Parker, PhD,
Slc4a11: a H<sup>+</sup> channel in HCO<sub>3</sub><sup>-</sup> transporter's clothing
11/13/2017 Steven K. Backues, PhD,
Bulk vs Selective: The Mechanisms of Cellular Self-Eating
11/06/2017 Ashutosh Agrawal, PhD,
Life at the interface is occasionally unstable
10/30/2017 Chris Ward, PhD,
Microtubules as Disease Modifiers and Therapeutic Targets in Striated Muscle
10/16/2017 Stephen J. Moss, PhD,
Mechanisms that regulate the efficacy of GABAergic inhibition and the pathophysiology of epilepsy
10/09/2017 Michaela Jansen, PharmD, PhD,
Towards a high-resolution structure of the proton-coupled folate transporter
10/02/2017 Emad Tajkhorshid, PhD,
Microscopic View of Mechanisms and Pathways for Material Transport Across the Cellular Membrane
09/28/2017 Jeanne M. Nerbonne, PhD,
Diversity of Cardiac Ion Channel Regulatory Mechanisms
09/18/2017 Monte S. Willis, MD, PhD, MBA, FCAP, FAHA,
Muscle-Specific Regulation of Autophagy and Its Potential Role in Protecting Against Sepsis-Induced Cardiomyopathy
09/11/2017 Damir Janigro, PhD,
Blood-brain barrier and neurological diseases
07/05/2017 Michael Decker, PhD, RN, RRM, Diplomate ABSM,
Mechanisms through which hypoxia-induced dopamine dysfunction could enhance vulnerability for substance misuse
05/01/2017 Mark S. Shapiro, PhD,
M-type (KCNQ) potassium ion channels: Novel insights into structure, signaling and functional role in brain dysfunction
04/26/2017 David Eisner, DPhil, FRCP (Hon.), FMedSci,
Calcium in the heart: in and out of control
04/25/2017 Susan Wray, PhD, FRCOG, FMedSci,
Hypoxia and uterine function – something old and something new
04/24/2017 Adam W. Smith, PhD,
Resolving molecular interfaces in biological membranes
04/17/2017 Jonathan A. Javitch, MD, PhD,
A tale of two substrates: a novel mechanism for neurotransmitter: sodium symport
04/10/2017 Christopher J. Lingle, PhD,
Auxiliary subunits of BK channels: not so auxiliary
03/22/2017 Amira Klip, PhD,
Insulin and exercise signals mobilizing glucose transporters in muscle cells
03/20/2017 Anthony G. Hudetz, DBM, PhD,
Brain Dynamics and Consciousness: Insights from anesthetic modulation of neuronal circuits
03/16/2017 Il-man Kim, PhD,
Beta-arrestin-mediated adrenergic receptor signaling and non-coding RNAs in heart failure
03/13/2017 Xuelin Lou, PhD,
Dynamin-mediated endocytosis in pancreatic beta cells: Mechanism, function and implication in diabetes
03/06/2017 Daniel Beard, PhD,
Myocardial mechanical-energetic coupling in heart disease
02/27/2017 Aryn Gittis, PhD,
Cell-specific pallidal intervention induces long-lasting motor recovery in dopamine depleted mice
02/21/2017 Na Li, PhD,
Epigenetic Regulation and Inflammasome: Novel Molecular Mechanisms in Atrial Fibrillation
02/20/2017 Pierre-Jean Corringer, PhD,
Allosteric functioning of a bacterial pentameric channel-receptor
02/13/2017 Linda M. Hendershot, PhD,
Dissecting the Sequence-Based Quality Control Code of the Resident ER Hsp70 System
02/06/2017 William J. Pearce, PhD,
Fetal Programming in the Vasculature: Glucocorticoids, miRNA and Smooth Muscle Phenotype
01/30/2017 Sharlene Day, MD,
Clinical and experimental insights into myosin binding protein C mutations for hypertrophic cardiomyopathy
01/23/2017 Zayd M. Khaliq, PhD,
Dopaminergic neurons of the substantia nigra – integration and subpopulations
12/15/2016 Matthew S. Gentry, PhD,
Lafora disease - defining the molecular basis for a metabolic epilepsy
12/05/2016 Junji Iwahara, PhD,
How do proteins scan DNA?
11/29/2016 Fang Li, PhD,
Coronavirus Spike Proteins: Structure, Function, and Vaccine Design
11/28/2016 E. James Petersson, PhD,
Studying the role of alpha-synuclein in Parkinson's Disease using synthetic proteins
11/21/2016 Nicholas G. Brown, PhD,
Structural Mechanisms of Cell Cycle Regulation by the Anaphase-Promoting Complex/Cyclosome
11/14/2016 Sameer Varma, MD,
Design principles for selective ion transport across membranes
10/31/2016 David M. Jameson, PhD,
Through a Glass, Darkly - Looking at Protein Interactions in and out of Cells
10/24/2016 Sam Senyo, PhD,
Engineering tools to study and repair the broken heart
10/19/2016 Eric Gouaux, PhD,
Music of the brain illuminated by molecular studies of the instruments: X-rays and electrons reveal architecture and mechanism of neurotransmitter receptors and transporters
10/10/2016 Themis Lazaridis, PhD,
Peptide-stabilized membrane pores: insights from simulations
10/07/2016 Jonathan A. Epstein, MD,
Regulation of nuclear architecture drives cell fate
10/03/2016 Stephen G. Sligar, PhD,
Revealing the Structure and Function of Membrane Proteins Through Nanotechnology
09/19/2016 Reid Gilmore, PhD,
Oligosaccharyltransferase assembly lines to achieve efficient asparagine-linked glycosylation
09/12/2016 Walter F. Boron, MD, PhD,
Overturning Overton: channel-mediated gas transport across cell membranes
05/09/2016 Zhiyong Lin, PhD,
An emerging role for matricellular protein CCN3 in vascular biology
05/02/2016 Henry N. Higgs, PhD,
Biochemical and cellular studies of mammalian mitochondrial fission
04/25/2016 Dimitar Nikolov, PhD,
Structural Studies of Axon Guidance Molecules
04/18/2016 John A. Dani, PhD,
Nicotinic and Dopaminergic Mechanisms of Plasticity and Addiction
04/11/2016 Craig Vander Kooi, PhD,
Role of Neuropilin in Endothelial Cell Function
04/08/2016 Ulrich Pohl, Prof. Dr.med.,
Vascular connexins, all-rounders which mind more than just a gap (junction)
04/04/2016 Jie Zheng, PhD,
Activation of nociceptive TRPV1 channel by vanilloids
03/28/2016 Hassane Mchaourab, PhD,
Principles of energy transduction and alternating access by secondary transporters
03/21/2016 Justin Taraska, PhD,
Imaging the nanometer-scale structure of exocytosis and endocytosis
03/17/2016 Ernest M. Wright, PhD, DSci, FRS,
Basic Physiology to Translational Medicine: Lessons from SGLTS
03/14/2016 Kevin Bender, PhD,
D3 dopamine receptor function defines a unique prefrontal pyramidal cell class
03/09/2016 Rossana Occhipinti, PhD,
Mathematical modeling of acid-base physiology
03/07/2016 Mohamed Trebak, PhD,
Multifaceted ORAI Channels: Novel Regulators of Vascular Function
02/29/2016 Cole M. Haynes, PhD,
Adaptive responses to mitochondrial dysfunction via a mito-UPR
02/22/2016 David G. Nicholls, PhD,
Investigating mitochondrial bioenergetics in the intact cell
02/15/2016 Wenzhen Duan, MD, PhD,
Translational Neurobiology: From Target Validation to Drug Development
02/08/2016 Yihong Ye, PhD,
Protein quality control and cancer therapy
01/11/2016 Anne K. Kenworthy, PhD,
Assembly, dynamics, and function of membrane domains
12/07/2015 Jason Gestwicki, PhD,
Targeting Protein-Protein Interactions in the Molecular Chaperone Networks to Treat Protein Misfolding Diseases
11/30/2015 Patrick van der Wel, PhD,
Membrane-mediated activation of the proaptotic peroxidase function of mitochondrial cytochrome c
11/23/2015 Shu-ou Shan, PhD,
ATPase and GTPase tangos during intracellular protein targeting
11/16/2015 Kenton J. Swartz, PhD,
Structure and gating mechanism of temperature-sensing TRPV1 channels
11/09/2015 Alemayehu Gorfe, PhD,
Conformational plasticity and druggability of membrane-bound oncogenic K-Ras
11/02/2015 Louis-Eric Trudeau, PhD,
Axonal arborization and energetic metabolism of nigral dopamine neurons : a window into selective vulnerability in Parkinson's disease
10/26/2015 John E. Baenziger, PhD,
Modulation of nicotinic receptor activity in both normal and diseased states
10/19/2015 Daniel N. Hebert, PhD,
N-glycan directed folding and quality control in the ER
10/12/2015 Peter Libby, MD,
Inflammation in Atherosclerosis –a Translational Journey
09/28/2015 Michelle A. Puchowicz, PhD,
Neuroprotective Properties of Ketosis
09/14/2015 Pei Tang, PhD,
Structural Insights Into Channel Gating and Drug Modulation
05/21/2015 Anita Aperia, MD, PhD,
Identification of Na,K-ATPase as a signal transducer that regulates mitochondrial function
05/18/2015 Carol Toris, PhD,
Ocular Aqueous Humor Dynamics in Health and Disease
05/11/2015 Bradley K. Yoder, PhD,
Cilia, in vivo functions and connections to disease
04/27/2015 Sakthivel Sadayappan, PhD, MBA, FAHA, FAPS,
Unraveling disease mechanisms in cardiomyopathy with MYBPC3 gene mutations
04/22/2015 Richard J. Johnson, MD,
Fructose and its Role in Obesity and Metabolic Syndrome
04/20/2015 Philip J. Thomas, PhD,
Catching Mistakes Early: Quality Assurance before Quality Control
04/13/2015 Michael R. Bruchas, PhD,
Dissection of GPCR Signaling and Neural Circuits in Stress
04/06/2015 Henry A. Lester, PhD,
Inside-out Neuropharmacology, from Nicotinic Receptors to Psychiatric Medication
03/30/2015 Ted M. Dawson, MD, PhD,
Regulation of Life and Death Decisions by Novel Cell Signaling Molecules
03/23/2015 Andrew D. McCulloch, PhD,
Multi-Scale Modeling of the Failing Heart: From Mouse to Human
03/16/2015 Jianmin Gao, PhD,
Targeting Membrane Lipids with Synthetic Molecules
03/09/2015 Jyoti Watters, PhD,
CANCELED: Epigenetic regulation of microglial activities by intermittent hypoxia
03/02/2015 David A. Harris, MD, PhD,
Prion Protein Neurotoxic Pathways
02/23/2015 Sokol Todi, PhD,
Keeping the enemy at bay: Preventing neurotoxicity in polyglutamine-depedent spinocerebellar ataxias
02/02/2015 Wolfgang Peti, PhD,
Understanding the specificity of phosphatases
01/26/2015 Baron Chanda, PhD,
Thermodynamic insights into voltage-dependent gating of ion channels
12/15/2014 J. Kevin Foskett, PhD,
CALHM ion channels: How taste cells lacking synapses mediate neurotransmission
12/08/2014 Daniel J. Leahy, PhD,
Molecular Basis of EGFR/HER2 Signaling and ErbB-targeted Cancer Therapies
12/02/2014 Andrew P. Hinck, PhD,
Structural studies of TGF-beta superfamily signaling proteins: New insights into diversification of function and new strategies for treating diseases caused by aberrant superfamily signaling
12/01/2014 Monte S. Willis, MD, PhD, MBA, FCAP, FAHA,
The role of Muscle Ring Finger (MuRF) proteins in the regulation of diabetic cardiomyopathy and metabolism in vivo
11/24/2014 Jaideep Bains, PhD,
Temporal window for metaplasticity following stress
11/17/2014 Peter J. Thomas, PhD,
Measuring edge importance: a quantitative analysis of the stochastic shielding approximation for random processes on graphs
11/10/2014 Xiao-Jiang Li, MD, PhD,
Transgenic animal models of neurodegenerative diseases
11/03/2014 Bin Zhang, PhD,
The role of the early secretory pathway in health and diseases
10/27/2014 Edwin R. Chapman, PhD,
Fusion pore structure, and factors that control the kinetics of synaptic transmission
10/20/2014 Vasanthi Jayaraman, PhD,
Moving and grooving of glutamate receptors
10/13/2014 Anthony L. Auerbach, PhD,
Ligand Binding, Channel Gating and Energy Change in a Synaptic Receptor
10/06/2014 Arun Anantharam, PhD,
The regulation of secretory granule fusion and fusion modes in the adrenal chromaffin cell
10/01/2014 François M. Abboud,
Autonomic neural regulation of immune system: Implications for hypertension
10/01/2014 Donald M. Bers,
Calcium regulation and signaling in cardiac myocytes in health and disease
10/01/2014 Michael R.S. Hill, PhD, MBA,
Fundamentals of autonomic modulation applied as a new therapy for heart failure in medical devices
10/01/2014 Mark E. Dunlap, MD,
Matthew Levy: The Gentleman Researcher
10/01/2014 Julian E. Stelzer, PhD,
Integrative control of cardiac muscle contraction
10/01/2014 Elizabeth McNally,
The genetic landscape of cardiomyopathy
10/01/2014 Yoram Rudy,
Arrhythmogenic substrates and arrhythmia mechanism in the human heart –insights from noninvasive mapping in patients
09/22/2014 E. Yvonne Jones, DPhil, FMedSci,
Surface assemblies in cell guidance signalling systems
09/15/2014 Hiromi Sesaki, PhD,
Mitochondrial dynamics in the brain and heart
09/08/2014 Manolis Doxastakis, MSc, PhD,
Protein association in lipid membranes
05/12/2014 Eric M Small, PhD,
Transcriptional Regulation of Cardiac Remodeling
05/05/2014 Benjamin M Gaston, MD,
Respiratory physiology of S-nitrosothiol-based signaling molecules
05/01/2014 Christian Aalkjaer, MD,
Ca2+ activated Cl- channels in smooth muscle
04/24/2014 Christopher M Dobson, FRS,
The Amyloid Phenomenon and its Significance
04/22/2014 Ruisheng Liu, MD, PhD,
A novel renal mechanism for salt-sensitive hypertension
04/21/2014 Bernard (Bob) Gutin, PhD,
How can youths develop lean and healthy bodies? A new perspective
04/14/2014 Douglas A. Bayliss, PhD,
Regulation of cellular excitability by modulation of background channels: mechanisms and physiological roles
04/07/2014 Robert K. Nakamoto, PhD,
How Gram negative bacteria eat: permeation through the outer membrane
03/31/2014 Merritt Maduke, PhD,
Structural Dynamics of CLC Transporters
03/24/2014 Michael Regnier, PhD,
How Do You Mend a Broken Heart: Mechanistic and Translational Studies of Cardiac Muscle Contraction
03/17/2014 Jonathan H. Lin, MD, PhD,
Mechanisms of Endoplasmic Reticulum Stress-Induced Cell Death and Pathology
03/10/2014 Jason Mears, PhD,
Structural studies of Drp1 self-assembly provide insights into the mechanism of mitochondrial fission
03/03/2014 Saptarsi M. Haldar, MD,
Targeting Chromatin Dependent Signaling in Heart Failure
02/24/2014 Mark A. Lemmon, PhD,
Diversity of Signaling Mechanisms in the Receptor Tyrosine Kinase Family
02/03/2014 Daniel L. Minor, Jr., PhD,
Structural and chemical biology studies of ion channels
01/27/2014 P. Hemachandra Reddy, PhD,
Mitochondrial Damage and Neurodegenerative Diseases
01/13/2014 Allen W. Cowley, Jr., PhD,
Role of O2- and H2O2 production in the regulation of medullary blood flow, NaCl excretion and blood pressure
11/25/2013 Tobias Baumgart, PhD,
Membrane interaction mechanisms and curvature sorting of BAR domain proteins
11/18/2013 Donald E. Kohan, MD, PhD,
New insights into control of renal collecting duct fluid and electrolyte transport
11/11/2013 Derek Taylor, PhD,
Structural and Biophysical Analysis of Telomere Assembly and Chromosome End Protection
11/04/2013 William Skach, MD,
From GFP to CFTR: Cotranslational Protein Folding in Cystic Fibrosis
10/28/2013 Lisa M. Ellerby, PhD,
What Can Stem Cells Tell us About Huntington's Disease
10/21/2013 Anant Parekh, PhD,
Store-operated calcium channels; gating and function
10/14/2013 Michael Decker, PhD, RN, RRM, Diplomate ABSM,
Hypoxia-induced dopaminergic dysfunction contributes to behavioral and executive impairment
10/07/2013 Erik J. Henriksen, PhD,
Role of the Renin-Angiotensin-System in the Etiology of Insulin Resistance in Skeletal Muscle
09/30/2013 Jenny E. Hinshaw, PhD,
A dynamin mutant defines a super-constricted pre-fission step
09/23/2013 John T Williams, PhD,
Can a kinetic approach be used to understand acute opioid receptor desensitization?
09/16/2013 Robert Hsiu-Ping Chow, MD, PhD,
Stimulus-secretion coupling in neuroendocrine cells
09/09/2013 Frank Jacono, MD,
Ventilatory pattern variability following acute lung injury: Insights into central mechanisms and clinical implications
08/04/2013 Christian Aalkjaer, MD,
rbc test sem
05/13/2013 Joseph C. Wu, PhD, MD,
iPSCs for Cardiac Disease Modeling and Drug Screening
05/07/2013 Bing-Cheng Wang,
EphA2 Paradox: Oncogene or Tumor Suppressor Gene?
05/06/2013 John E. Hall, PhD,
Pathophysiology of Hypertension in Obesity/Metabolic Syndrome
04/29/2013 John J. Lemasters, MD, PhD,
Iron Translocation from Lysosomes to Mitochondria in Oxidative Stress-Induced Injury
04/12/2013 L. Gabriel Navar, PhD,
The Intratubular Renin-Angiotensin System in Hypertension
04/08/2013 Christopher Miller, PhD,
Your precious bodily fluids: Channels and transporters counteracting fluoride toxicity
04/01/2013 James J. Chou, PhD,
Molecular basis of UCP2 driven proton transport
03/25/2013 James U. Bowie, PhD,
How do membrane proteins fold?
03/18/2013 Gabriela K. Popescu, PhD,
NMDA receptors: learning from singles
03/11/2013 Augustine Choi, MD,
Title to be announced (date changed from 2/25/13)
03/04/2013 Richard J. Youle, PhD,
The role of E3 ligase Parkin and the kinase PINK1 in mitophagy and Parkinson's disease
02/27/2013 Mariela Mendez, PhD,
Molecular Regulation of Renin Release: Role of SNAREs
02/11/2013 Gordon Mitchell, PhD,
Spinal motor plasticity following intermittent hypoxia: implications for spinal injury" (PLEASE NOTE SPECIAL TIME)
01/30/2013 José L. Barneo, PhD, MD,
The carotid body; an oxygen-sensitive neurogenic niche
01/28/2013 Jian-Ping "J-P" Jin, PhD,
Troponin Regulation and Cardiac Function
12/03/2012 Yibin Wang, PhD,
From Molecules to Systems Biology for Cardiac Development and Diseases
11/19/2012 William J. "Bill" Evans, PhD,
Skeletal Muscle as a Target for Drug Discovery: New Indications for Aging and Cachexia
11/14/2012 Eduardo A. Perozo, PhD,
Structural Basis of Voltage-Dependent Gating
11/05/2012 Robert Edwards, MD,
The Origin of Synaptic Vesicle Pools
10/29/2012 Toshinori Hoshi, PhD,
Fish oil and calcium-dependent potassium channels
10/22/2012 Christopher N. Wyatt, PhD,
The role for AMP-activated protein kinase in the acute hypoxic ventilatory response
10/15/2012 Michael Jennings, PhD,
Some Lessons about Transport from Sulfur Assimilation in Yeast
10/01/2012 Natalia A. Trayanova, PhD,
Modeling Cardiac Function and Dysfunctionlation Targets
09/24/2012 Eric Delpire, PhD,
Ste20 and WNK kinases in the regulation of Na+-(K+)-Cl- transport
09/17/2012 Frederick J. Sigworth, PhD,
Cryo-EM study of a membrane protein in a membrane: the BK potassium channel
09/10/2012 Sharon Campbell, PhD,
Ubiquitin and Redox-mediated Posttranslational Modification of Ras Regulates Ras Activity
09/07/2012 R. Ryan Geyer, PhD,
Role of membrane proteins in oxygen transport in red blood cells
09/07/2012 Xue Qin, PhD,
Structure determinants for CO2 transport of human aquaporin 5
09/07/2012 Rossana Occhipinti, PhD,
Mathematical modeling of gas movements in an oocyte
09/06/2012 Robert Stroud, PhD,
Gas Channels Workshop
09/06/2012 Walter F. Boron, MD, PhD,
Gas Channels
09/06/2012 Emad Tajkhorshid, PhD,
Visualizing gas permeation pathways through proteins at sub-Angstrom Resolution
09/06/2012 David Weiner,
Role of Rh glycoproteins in gas transport–lessons from in vitro model systems
09/06/2012 Bhanu Jena,
Involvement of elevated membrane cholesterol on G-protein regulated water and gas transport in biological membranes
09/06/2012 Volker Endeward,
Intrinsic CO2 permeability of cell membranes and effect of cholesterol and aquaporin
09/06/2012 Gerolf Gros,
Measuring cellular CO2 permeability by 18O exchange-methodology and results on red blood cells
09/06/2012 Jeffrey L. Garvin, PhD,
NO transport by aquaporin 1
05/07/2012 Blair Geho, MD, PhD,
The role of insulin in regulating hepatic glucose storage in type 1 diabetes mellitus
04/30/2012 Shai Silberberg, PhD,
Architecture of the Pore and Gating Motions in P2X Receptor Channels
04/02/2012 Holger Sondermann, PhD,
Molecular Mechanisms of Membrane Deformation
03/19/2012 Lukas K. Tamm, PhD,
Assembly of the synaptic exocytotic fusion machine
03/05/2012 Julie A Theriot, PhD,
Mechanics and Dynamics of Cell Motility
02/20/2012 Charles Kunos,
Ribonucleotide redactase inhibitors in oncology
02/13/2012 Jeffrey Brodsky,
Molecular chaperones, protein quality control, and conformational diseases
02/06/2012 Jeffrey S. Abramson,
Crystal structures of vSGLT: reveal mechanism of Na+/Sugar cotransport
01/30/2012 Benjamin D. Humphreys,
Cellular Mechanisms of Kidney Repair and Fibrosis: Implications for Regenerative Medicine
01/09/2012 Anne Hamik,
KLF4 and Angiogenesis
12/19/2011 David Chan,
Physiological functions of mitochondrial dynamics
12/12/2011 Bruce Bean,
Spontaneous electrical activity of mammalian central neurons
11/28/2011 Martin E. Young,
Timing Is Everything – Emerging Roles for the Cardiomyocyte Circadian Clock
11/21/2011 Aurelio Galli,
How the Big GULP Cures the Fat Brain: Striatal Insulin Resistance and GLP-1 Signaling
10/31/2011 Henk Granzier,
Role of titin in muscle function and disease
10/17/2011 R. John Solaro,
Signaling to and from Cardiac Sarcomeres
10/10/2011 Mitchell Chesler,
Regulation and Modulation of Extracellular pH & Its Impact on Excitatory Synaptic Transmission
10/03/2011 Michael F. Romero,
Stoned flies, cystic fibrosis and glaucoma: Roles of bicarbonate transporting membrane proteins
09/26/2011 Manfred Lindau,
How SNAREs open the fusion pore
09/19/2011 Theresa Torres Pizarro,
Epithelial-Immune Cell Interactions in the Pathogenesis of Experimental Crohn's Disease
09/12/2011 Peter M. MacFarlane,
Physiological responses to intermittent hypoxia
06/01/2011 Raif Musa Aziz,
CO2 and NH3 transport through Aquaporins and Rh proteins expressed in Xenopus oocytes
05/16/2011 Sichun Yang,
Integrative Approaches into Multidomain Protein Assemblies
05/09/2011 Nathan D. Price,
Integrative Approaches to Genome-Scale Biological Networks
04/25/2011 Laura E. Nagy,
Innate Immunity and Alcoholic Liver Disease
12/20/2010 M. Michael Wolfe,
Obesity, Incretins, and the GI Tract: You Are What You Eat