Seminars
4TH ANNUAL MATTHEW N. LEVY LECTURE
"Heart Failure: Two Inflammatory Tales"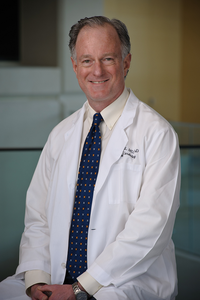 Joseph A. Hill, MD, PhD
Hosted by:
Walter F. Boron, MD, PhD
University of Texas Southwestern Medical Center
Internal Medicine / Cardiology
Sept. 7, 2018 1:30 p.m.
School of Medicine E501
Cardiovascular disease is evolving rapidly such that its acutely lethal, atherothrombotic manifestations are being transformed into more chronic conditions. More and more people are surviving their heart attacks, resuming productive lives but now with an injured heart. The global pandemics of hypertension and obesity-induced diabetes are making major contributions, as well. As a result, much of the future of cardiovascular disease centers around heart failure. We will explore mechanisms involved in both heart failure with reduced ejection fraction (HFrEF) and heart failure with preserved ejection fraction (HFpEF), focusing specifically on inflammatory pathways. Inflammation has been held to contribute to many forms of cardiovascular disease, and it has emerged recently as a viable target in atherosclerosis and myocardial infarction. We will discuss recent observations from our lab pointing to inflammatory events in heart failure, uncovering previously unknown mechanisms and potential therapeutic avenues.