PhD Apply Ph.D. in Physiology and Biophysics
Applications to the Ph.D. program in Physiology and Biophysics are processed through the Case Western Reserve University Biomedical Sciences Training Program (BSTP). Please see the online application.
The application fee for students who are members of economic, racial and ethnic groups that are underrepresented in the biomedical sciences may be waived. Details on the waiver procedure are available on the BSTP application web page.
TOEFL scores: Institution Code 1105
---
Schedule for All Accepted Graduate Students:
See the Graduate School calendar: http://case.edu/gradstudies/current-students/dates-deadlines/
BSTP PhD Program:
Many of your questions regarding the BSTP application procedure can be answered by reviewing our Frequently Asked Questions page. If you need more information, please use our contact form or send an email to bstp@case.edu. TOEFL scores: Institution Code 1105

Submit additional materials to:

Biomedical Sciences Training Program
School of Medicine, TG-1
Case Western Reserve University
10900 Euclid Avenue
Cleveland, OH 44106-4934, USA
FOR MORE INFORMATION: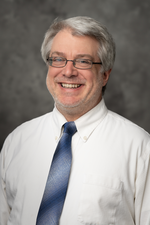 Case Western Reserve University
Dept. Physiology & Biophysics
Attn: Bart Jarmusch
SOM E527
10900 Euclid Ave
Cleveland, OH 44106-4970
216-368-2084
dpb-info@case.edu