Seminars
DEPARTMENT SEMINAR
"Huntingtin Misfolding and Membrane Interaction – Implications for Huntington's Disease"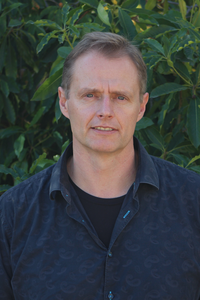 Ralf Langen, PhD
Hosted by:
Witold K. Surewicz, PhD
University of Southern California - Keck School of Medicine - Zilkha Neurogenetic Institute
Physiology and Neuroscience
April 16, 2018 4 p.m. - 5 p.m.
School of Medicine E501
The misfolding and membrane interaction of amyloidogenic proteins is thought to play important roles in the pathogenesis of various neurodegenerative diseases, including Alzheimer's, Parkinson's, and Huntington's disease. Prevention of misfolding and membrane damage is a potential avenue for blocking disease progression. We have identified various misfolding intermediates and fibril types of htt. We find that misfolding is a step-wise process where different domains mature at very different rates. Using a combination of biophysical tools, including EPR, solid state NMR, solution NMR, and electron microscopy, we have characterized the structures of the various misfolding intermediates and defined three distinctively different misfolding pathways. We also identified structural differences between potentially toxic and non-toxic aggregated forms of htt. This information is a first step toward identifying potential structural features that are associated with toxicity.