Center for Aerospace Physiology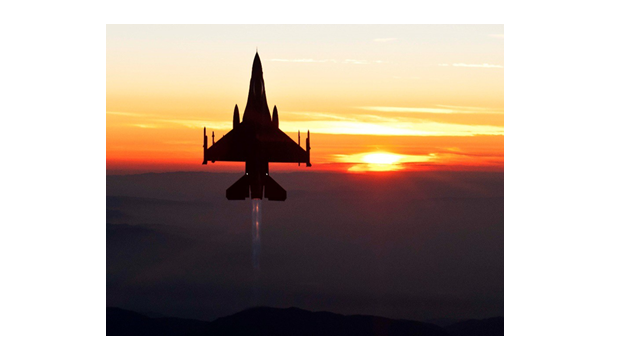 Director: Michael J. Decker, PhD - mjd6@case.edu; 216-368-2467
Scientific Faculty: Elizabeth G. Damato, PhD - egd@case.edu; 216-368-2597
Scientific Faculty: Joseph C. LaManna, PhD - JCL4@case.edu; 216-368-1112 and Kui Xu, MD/PhD - kxx@case.edu; 216-368-1107
Administrative Assistant: Suzanne Foss - sxf5@case.edu; 216-368-1100
Contact Email: dpb_aero@case.edu; 216-368-2018
The "Center for Aerospace Physiology" is housed within the Department of Physiology & Biophysics, within the School of Medicine. The collective interests and expertise of our multidisciplinary scientists, combined with Flight Surgeons, Aerospace Physiologists. Toxicologists and other scientists at Wright Patterson Air Force Base researchers focus provide answers and new strategies to enhance adaptation and augment human performance for those persons living and working within austere environments.
Our partnership with scientists at Naval Medical Research Unit-Dayton (NAMRU-D) and those within the 711th wing of the United States Air Force will also provide new opportunities for students seeking research experience Aerospace Physiology. These may consist of CWRU-based laboratory rotations, on-base internship opportunities and the option to take courses within the United States Air Force School of Aerospace Medicine (USAFSAM).
Current and recently completed research projects:
Defining Traits Conferring Enhanced Performance and Resilience in Austere Environments
(NAMRU-D) Established two Intergovernmental Personnel Act (IPA) Assignments to facilitate development of new research programs between WPAFB and CWRU to address emergent needs related to human performance in extreme environments.
Hyperoxia: An Unrecognized Mechanism for Inducing "Hypoxia-Like" Symptoms
(USAF 711th) Hypoxia-like" symptoms of "disorientation, dizziness, and fatigue" occur without warning and rapidly induce cognitive dysfunction. When unnoticed during flight, the outcome can be catastrophic. Our objective is to define specific environmental and physiologic mechanisms contributing to "hypoxia-like" symptoms that have been reported during flight.
Viewing the Human Brain's Response to Cockpit Levels of Hyperoxia
Air Force Office of Scientific Research (AFOSR) To augment and expand our DoD funded research, we were awarded funds to purchase of an MRI-compatible High Density EEG system with additional components to facilitate neurocognitive testing and cardiorespiratory assessment. We will use this same technology to assess brain neuronal network activity, cerebral blood flow, cardiorespiratory status and cognitive performance during our DoD funded study. This new knowledge could lead to a paradigm shift in determining inspired oxygen requirements for pilot life support suits and occupational settings employing self-contained breathing apparatus (e.g., used by fire fighters, commercial divers, etc.).
Respiratory Assessment of F-22 Aircrew Life Support (RAALS) Gear
(USAF 711th) The aims of this project were to define 1) the extent that aircrew life support gear influence the work of breathing during aeromedical evacuation, high speed acceleration and very high altitude environments; 2) oversee and engage in human performance studies within adverse physical environments.