Deadline Information
Abstracts for Scientific & Poster Presentations:
Register Here*
Due: Tuesday July 6, 2021 at 11:55 PM EDT
Presenters will be chosen and notified by Monday July 26, 2021
* First time users will need to create an account with your name and email.
Conference Registration:
Register Here
Registration Deadlines:
Early Bird Registration: Thursday July 15, 2021 at 11:55 PM EDT
Registration: Wednesday September 1, 2021 at 11:55 PM EDT
Late Registration: Wednesday September 15, 2021 at 6:00 AM EDT
All checked-in attendees who have registered by August 1, 2021 wIll receive a free ticket to the Rock and Roll Hall of Fame for Sunday September 19, 2021.
Conference Description
The title for this year's conference is: OPS-2021: Molecular, Cellular & Integrative Physiology
Conference Program
The session list will be developed through the abstract submission process. The information will be posted after July 26 once presenters are notified and have accepted.
Sponsors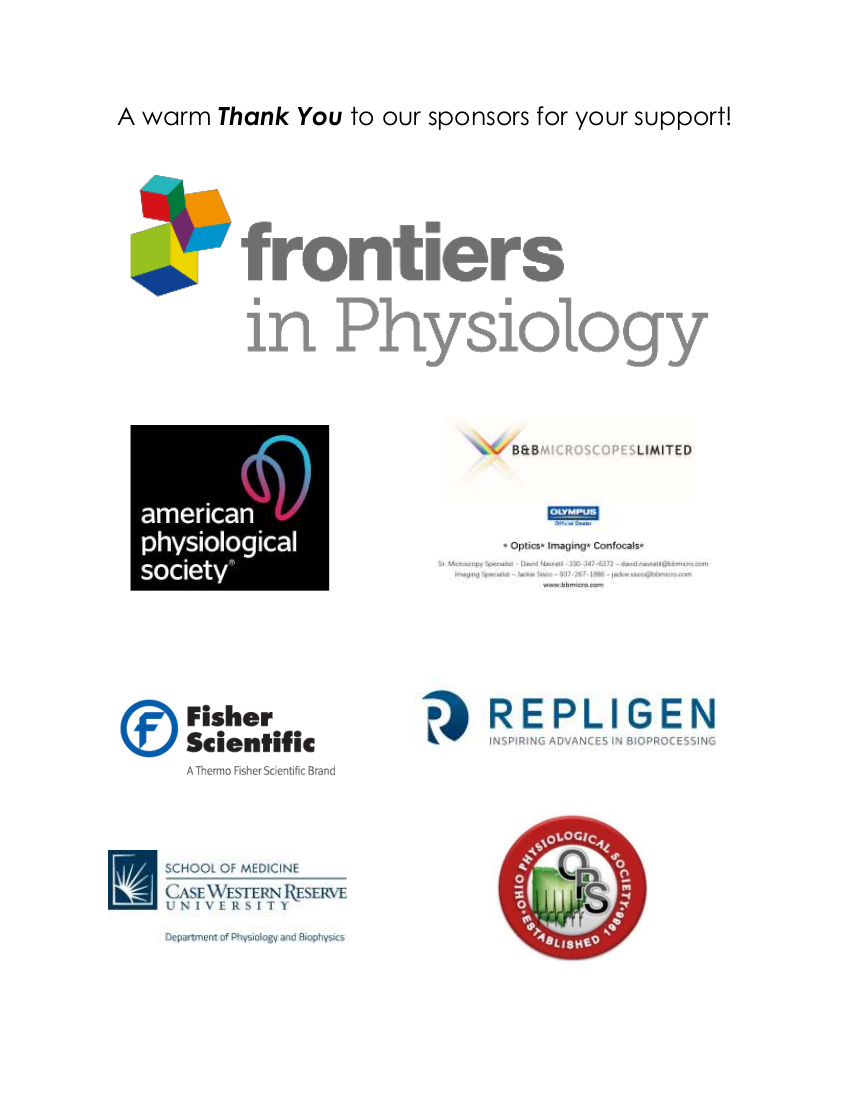 Sponsors: Want your logo here?
Make a contribution to this meeting.
For questions or more information, please contact OPS-info@case.edu
Case Western Reserve University (CWRU) follows COVID-19 guidelines and/or regulations proscribed by the CDC as well as state and local agencies.
"Increasing COVID-19 cases within Northeast Ohio have prompted Case Western Reserve to resume its requirement that masks be worn indoors. In addition, only those who are fully vaccinated (two weeks past their final dose) should attend any campus event. Leaders continue to monitor pandemic developments and may need to adjust health protocols further as circumstances warrant. In-person is subject to change based on COVID-19 guidelines."