Undergraduate Research
The Department faculty welcomes undergraduate students who wish to experience laboratory research on a first-hand basis.
Independent Study
CWRU science majors may engage in Independent Study for up to six hours of credit during the academic year or summer term. This course is tailored to the individual student's interests. It involves an independent research project as well as didactic study in physiology textbooks, reviews, and original articles.This opportunity is particurly suitable for students in Biomedical Engineering, Chemistry, Physics, Mathematics and other quantitative disciplines.
Summer Research for Undergraduates
We sponsor a research opportunity for undergraduates from CWRU or other institutions during the summer months.
FOR MORE INFORMATION: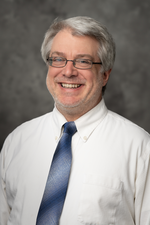 Case Western Reserve University
Dept. Physiology & Biophysics
Attn: Bart Jarmusch
SOM E527
10900 Euclid Ave
Cleveland, OH 44106-4970
216-368-2084
dpb-info@case.edu