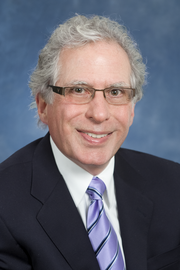 Administrative Manager
MS, Kent State University

Mailing Address: SOM E527C
10900 Euclid Ave
Cleveland , OH 44106-4970

Phone: 216-368-3401
Fax: 216-368-5586
morley.schwebel@case.edu
Work Focus
As the administrative manager, I manage of the business activities of the entire department. These activities include business planning, financial management and operations, and human resources management and operations. I also oversee faculty research grants including the creation of budgets and the administrative portion of all proposals. In addition, I supervise the central office staff which includes, an accounting clerk, the educational coordinator, all administrative assistants and an IT specialist.
In my position, I am responsible for establishing appointments for postdoctoral fellows and research associates. This may require interpretation of visa information and regulations and a direct working relationship with the Office of Immigration and Human Resources Services.
About Me
I have been with the University for more than six years in both financial and operational roles. Prior to joining Case Western Reserve University, I was employed by University Hospitals [EDIT] various entities and capacities. I was the administrator for a large clinical department and cultivated relationships with the School of Medicine for more than 20 years.