Decker and Damato present their research findings to flight medicine physicians from NATO member countries in Garmisch-Partenkirchen, Bavaria, Germany.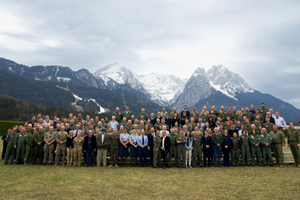 March 23, 2023
Damato's presentation: Standard Clinical Examination is not Prognostic of Impending Cognitive Fatigue.
Decker's presentation: Increased Blood Serum Levels of Proinflammatory Cytokines Accompany Increased Fatigue in T-6A Texan II Instructor Pilots.