Department Open House
During our open houses, prospective students can learn about our educational programs, tour the CWRU campus and department laboratories, and meet faculty and students. We will generally hold one in April and another in the middle of June.
Due to the current situation, the June Open House will be held online. Details will be sent to registrants once they are finalized.
The next open house for the MS in Medical Physiology Program is April 16, 2022. Please click here to register online for the open house. The tentative agenda is as follows:
| Time | Event |
| --- | --- |
| 12:00 | Chair's Welcome |
| 12:10 | Introduction and Welcome from Dr.Romani |
| 12:15 | Overview of the MSMP Program |
| 1:00 | The Transition to Graduate School |
| 12:45 | MSMP Support for Students |
| 1:00 | What MSMP Can Do For You |
| 1:15 | Balance in a Professional Program |
| 2:00-4:00 | Meet with Faculty via Zoom |
FOR MORE INFORMATION: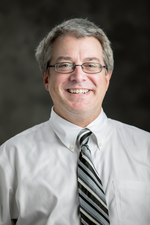 Case Western Reserve University
Dept. Physiology & Biophysics
Attn: Bart Jarmusch
SOM E527
10900 Euclid Ave
Cleveland, OH 44106-4970
216-368-2084
dpb-info@case.edu