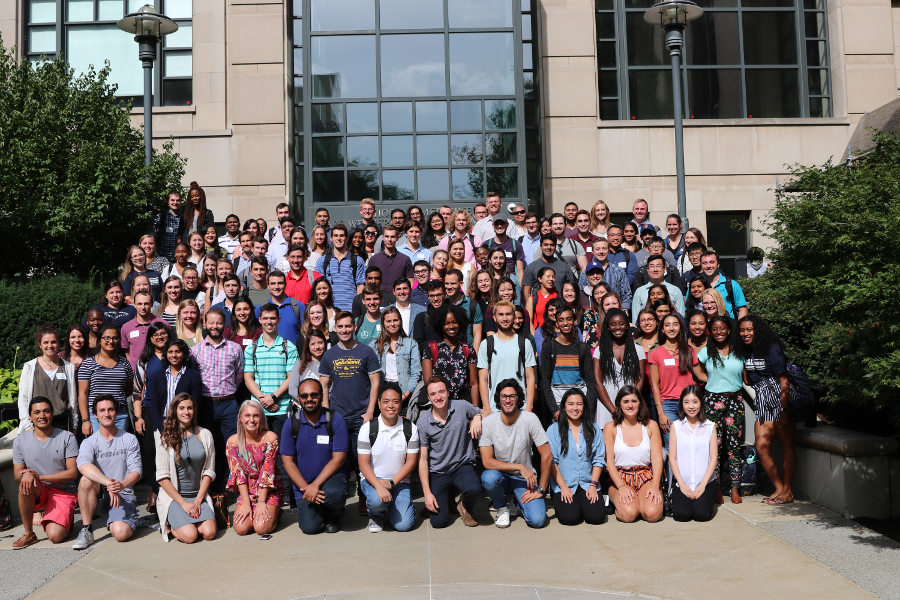 The incoming class of 2018, consisting of 174 matriculants, has come from a diverse background.
The average age our students in the class of 2018 is 24 years old, and ranged from 21-40 years.
We also have a number of international students from Canada, Republic of Korea, India, and Grenada.
One quarter of our students are from groups that are underrepresented minorities in medicine.