MSMP About the Program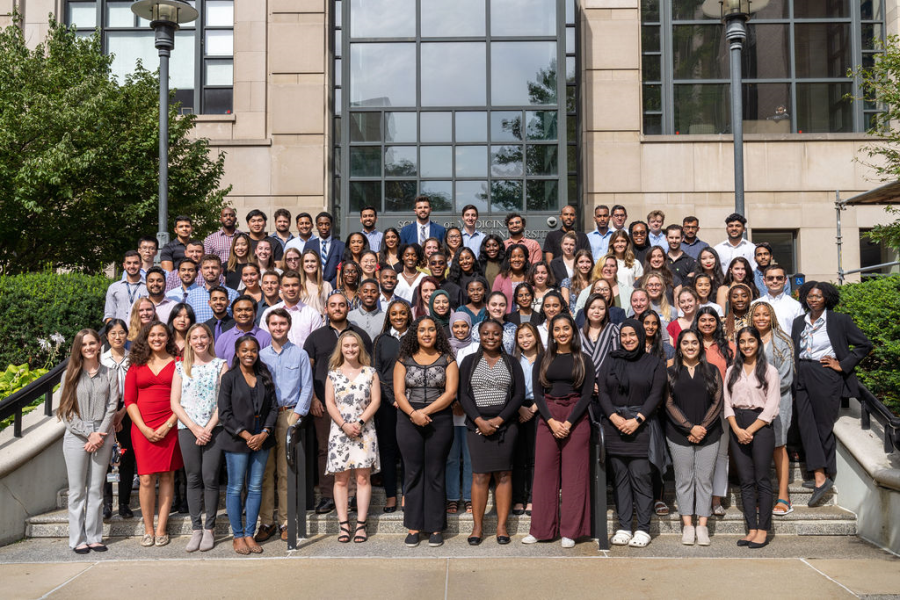 Discover the MSMP Program!
The Medical Physiology master's program (MSMP) is housed within the Department of Physiology and Biophysics at Case Western Reserve University's School of Medicine. This special master's program was designed specifically to help college graduates enhance their academic and extracurricular records to increase their competitiveness for admission to medical, dental, and other professional programs (PA, CAA, Ph.D., etc.). Students receive advanced training in medical physiology to provide them with a solid academic foundation as they enter professional clinical programs.
Cleveland is home to some of the country's best healthcare systems. Our students benefit from our affiliations with the Cleveland Clinic, University Hospitals, MetroHealth, and the Louis Stokes Cleveland VA Medical Center. In addition, our location inside a Top 25 medical school allows our students to learn from the same faculty who teach in the MD program and sit on the medical school admissions committee.
Since 2011, our alumni have experienced great success in gaining admission to professional schools across the country, with 90% of our pre-medical students being accepted to MD and DO programs and nearly 100% of our pre-dental students being accepted to DMD and DDS programs.
Program Features:
Flexible options designed to help you achieve your goals in a way that works best for you

Complete the program in 12-24 months
Spring, Summer, and Fall start dates available
Attend class in person, 100% online, or a combination of both
Part-time and full-time options

Rigorous core curriculum mirroring the structure of the first year of medical or dental school
Linkage programs with two medical schools (MD & DO)
Individualized faculty advising plus additional support from TAs, peer advisors, and staff
Wide array of enrichment and professional development opportunities available on campus and throughout Greater Cleveland's health care hub
Marked increases in MCAT, DAT, and GRE performance
Dual MS/MBA program