MSMP Apply
Post-Bacc Program MS in Medical Physiology, Field of Study: Medical Physiology (MS-B)
Applications are open for Spring, Summer, and Fall 2020.
Apply via the online Application
View our WEBINAR
Did you miss the Open House ?
See what you missed HERE, HERE, and HERE
Questions? We have Answers to your Frequently Asked Questions.
If we haven't answered your question in the FAQ, please contact us at msmpadmissions@case.edu.
You should apply to the Plan-B MS in Medical Physiology program. If you are interested in enrolling in the Plan-A MS in Medical Physiology program (requiring Research Thesis), the dual MS/MBA degree program, or an area of concentration (AOC) after the first year, you should indicate this in your personal statement. Students can enroll in the program and take any or all classes on campus or online. Online classes are the same classes as on campus with the same intensity and rigor. Students should understand that enrolling in the program full-time requires a full-time commitment to be successful.
Academic Statement:
Applicants have the option of submitting a statement of no more than 250 words explaining any academic issues in their record. This should be emailed to msmpadmissions@case.edu.
Letters of Recommendation:
The names and email addresses for three references should be entered into the online system. The letters of recommendation can then be entered into the system directly by the references. Alternatively, references can send letters directly to msmpadmissions@case.edu. Letters can also be submitted via Interfolio to msmpadmissions@case.edu. If the letters of recommendation will arrive by any method other than the online application system, the applicant should still enter the references' names and email addresses into the online system. Please do not submit the same letter multiple times through different methods. This delays the processing time. Letters should be written by those who can speak to your academic record and research or clinical experiences.
Transcripts:
You must report ALL of your college level coursework at all institutions that you have attended. You should submit an unoffical transcript, but it must contain your name, ID number or DOB, the name of the institution, and all courses taken. You can upload this into your application or you can email them to msmpadmissions@case.edu.
You only need to submit official transcripts if you are offered admission to the program.
If a student receives a conditional acceptance and needs to send official transcripts after receiving this conditional acceptance, students should send transcripts directly to:
Upon accepting an offer of admission, official transcripts should be sent to
Case Western Reserve University School of Graduate Studies, Tomlinson 203 10900 Euclid Ave. Cleveland, OH 44106-7027 Electronic transcripts: gradtranscripts@case.edu
Standardized Test Scores:
GRE, MCAT, DAT, or PCAT scores are required for the application process. Of the GRE, MCAT, DAT, or PCAT, only one exam is required. If you have not taken the MCAT yet, please only take the GRE general exam. If you have taken the MCAT, you are welcome to send us either GRE scores or MCAT scores. Please do NOT take the MCAT solely for admission to this program. If you wish to go to medical school, you should plan to take the MCAT a maximum of three times. Be very judicious about how often you take it and be sure that you have dedicated at least 500 hours solely to preparing for the MCAT.
GRE scores should be sent to CWRU using the school code 1105. MCAT Score Reports, DAT, PCAT, TOEFL, and IELTS scores (if applicable) should be emailed in PDF format to msmpadmissions@case.edu using a clear version that includes the applicant's name and date of birth on the same page as the scores. Do not send MCAT scores by AMCAS; instead, email an AMCAS Verified Score Report to msmpadmissions@case.edu.
For international students, additionally one the folllowing is required: the TOEFL, IELTS, or PTE (Pearson Test of English) is required. In order to waive the language test, an applicant must meet one of the following requirements : 1) the student speaks English as their native language, 2) the student has completed a bachelor's or higher degree at a foreign university where the instruction was in English, or 3) the student has earned a bachelor's or higher degree in a U.S. college or university. The waiver will not be applied until review of the official transcripts with degree verification. To be considered for admission, the minimal IELTS score is 7.0, and the minimum TOEFL score is 90. We do not give conditional admission if a language test is required and one of these scores has not been met.
Prerequisites:
Students are recommended to have one year of English, one year of biology, one year of physics, and two years of chemistry (through organic chemistry) on their undergraduate record. Students will also need a laptop in order to take exams.
Personal Statement and Curricula Vitae (CV)/Resume:
A personal statement is required and should be submitted along with the online application. The personal statement how the Medical Physiology program can help you achieve your career goals. A CV or resume is optional and can be submitted along with the online application.
Deadlines for MS in Medical Physiology Applications:
Application Deadlines
Applications are reviewed on a rolling basis throughout the year. Students may start the program any semester, although it is highly recommended that all student begin Fall semester. Students beginning Spring or Summer will take electives until the Fall term.
Below are the deadlines for applying to the program.
For Admission Spring Semester:
December 1: Online application form and personal statement due
December 15: All accompanying material (letters of recommendation, transcripts, test scores) due
For Admission Summer Semester:
April 1: Online application form and personal statement due
April 15: All accompanying material (letters of recommendation, transcripts, test scores) due
For Admission Fall Semester:
July 15: Online application form and personal statement due
July 31: All accompanying material (letters of recommendation, transcripts, test scores) due
Admission is granted on a rolling basis. Applications are processed faster when the applicant first completes the online application and accompanying documents are received afterwards. All documents sent to msmpadmissions@case.edu should be in PDF format and contain the applicant's name in the attachment. The applicant will be notified of the department's decision by e-mail. The School of Graduate Studies will send accepted students an e-mail, and students must follow the link in the e-mail and accept the position in the online system. We strongly recommend that students who know they will attend the program formally accept the offer as soon as possible, in order to process all the necessary paperwork for registration and financial aid.
International students should apply as soon as possible, as we cannot help in obtaining a student visa until after the student has accepted the offer of admission. Time delays may occur from the time it takes for physical delivery of visa application materials to the student's home address, extended wait times for visa appointments at US consulates, and background checks. Financial aid may not be available to international students.
Criteria for Admission:
We have no absolute criteria for selecting applicants based on these standardized exams or undergraduate grade point averages. Each student is evaluated on the merits of the total application: standardized test scores, undergraduate and graduate grade point averages, three letters of recommendation, and an application essay (personal statement) describing their interest in the program and career plans.
Accepted Students:
After a student is recommended for acceptance by the department, application materials are sent to the School of Graduate Studies for processing. After the materials are processed, the School of Graduate Studies will send accepted students an email with a link to accept or decline the offer of admission, and students should follow the link to accept the offer of admission.
In order to enroll for classes, process financial aid (if applicable), and process a student visa (if applicable) you will have to formally accept the decision to attend. Once the offer of admission is accepted, full-time students can enroll in the 10 hours of core physiology courses for fall semester (Medical Physiology I - PHOL 481, Translational Physiology I – PHOL 483, and Physiology Seminar – PHOL 498C).
Students should contact the Office of University Financial Aid (http://financialaid.case.edu/) directly regarding financial aid questions. No financial aid is provided by the Department of Physiology and Biophysics. Memos of assistance, which are required for student loans, are automatically prepared by the department for incoming students after the student formally accepts the offer of admission from the School of Graduate Studies and a student ID number is issued. No additional information is required from you by the department. The form will be submitted by the department to the Office of University Financial Aid.
There is a wide diversity of housing options within walking distance to the university. Information can be found at: http://students.case.edu/housing/housing/graduate/
Students will need a laptop computer in order to take exams.
Merit Scholarships:
The Medical Physiology program offers merit-based scholarship for incoming resident students who have outstanding academic records. These scholarships are limited in number and will be highly competitive. The department will contact each applicant who qualifies.
Use the university's online Application
Program Manager:
All Departmental Programs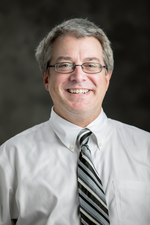 Case Western Reserve University
Dept. Physiology & Biophysics
Attn: Bart Jarmusch
School of Medicine Robbins E527
10900 Euclid Ave
Cleveland, OH 44106-4970
216-368-2084
msmpadmissions@case.edu
Director of Admissions:
MS in Medical Physiology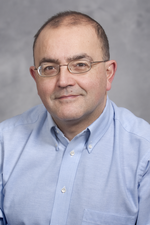 Case Western Reserve University
Dept. Physiology & Biophysics
Attn: Andrea Romani, MD, PhD
Robbins E528
10900 Euclid Ave
Cleveland, OH 44106-4970
216-368-1625
andrea.romani@case.edu